NEW GPC INC. has planned and commenced the expansion of its
 portfolio to include product lines such as:
Toiletries
Cosmetics
Sanitary products and disinfectants for hospitals
Dietary Supplements
The Company can enter into contracts for the manufacture and supply of products on a large-scale basis.
In addition to our standard range of products, NEW GPC INC. can enter into contracts for the manufacture and supply of our line of Anti-retrovirals, Sprinkles, and Bird Flu Medications.
All of our products are guaranteed the highest quality as our highly qualified and experienced Quality Control Team ensures that both Quality Control and Quality Assurance are practiced at all levels and in respect of all aspects of the Company's operations.
NEW GPC INC. manufactures approximately two hundred generic and over-the-counter drugs. The Company's product line also  extends to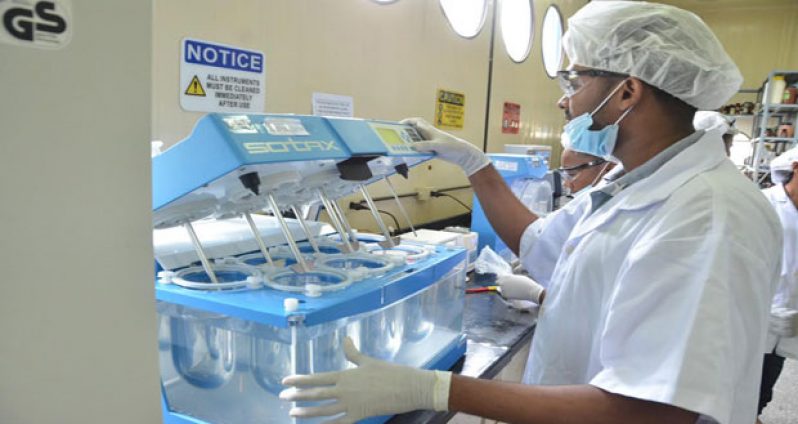 cosmetics, household cleaning agents, and an array of essences and dietary supplements. These products are all sold in local and international markets. The Company's manufacturing plant is located at  Farm, East Bank Demerara, on the outskirts of the capital city, Georgetown. It is spread over 5 acres of land and  comprises five (5) major Sectors:
The Administrative building: offices, boardroom, canteen, medical center, sanitary facilities, and changing areas for staff.
The  Warehouse and external manufacturing buildings: facilities for quarantine, raw materials storage, raw materials fractioning, packaging materials storage, storage for finished formulations, and the production of external products.
The high-volume manufacturing facility is specifically designed for large-volume proprietary liquid pharmaceutical preparations.
The integrated-pharmaceuticals facility is specifically designed for the manufacture of tablets, capsules, liquids, drop and sprays, ointments and creams, suppositories, and ampoule/vial injectables while maintaining the integrity of each product. This building also houses quality, chemical, and microbiological laboratories.
The maintenance building: main plant services such as water purification stand-by electricity, low-pressure steam, air conditioning units, compressed air, and equipment spares.
The layout of the complex allows a logical flow of materials throughout the plant with specialized storage as required. The construction, design, materials utilized, and methods of installation are entirely consistent with current good manufacturing practices.